8 blogging essential tools to use for your advantage
If you were wondering about blogging essential tools, then your dilemma will be resolved by the end of this article. In this article, I am going to take you through the 8 best blogging tools that you can use to make your life as a blogger much easier. Through these tools, you will be able to do email marketing, keyword planning, headline analysis, and much more.
So, are you excited to know about these tools? I presume it as a Yes.
List of blogging essentials tools:
ConvertKit
One of the must-have tools for blogging is ConvertKit. When you start a new website for blogging, you need to look for an email marketing tool for reaching out to your target audience. Email is the gateway into your potential customer's life, with opportunities at every turn to build relationships and trust and eventually convert that engagement into sales. Email Marketing has been the go-to tool for bloggers and digital marketers who want to build a long-term relationship with their audience.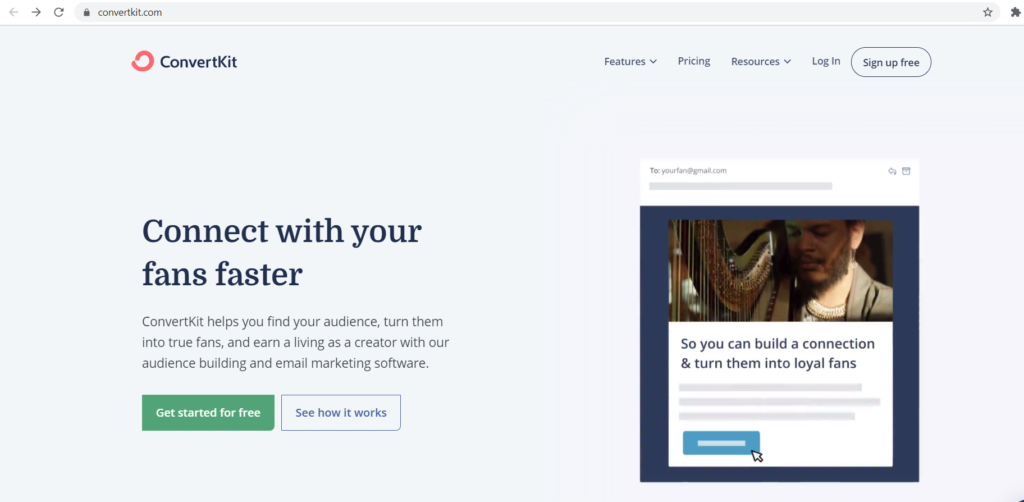 ConvertKit is one of the most useful tools for email marketing which helps in sending personalized emails to your audience. ConvertKit free landing pages are also helpful for beginners as it is simple and easy to create landing pages without even having a website to host them. If you want to see how this tool works, then you can watch this video by Digital Deepak.
Calendly
Calendly is a powerful tool used to schedule your meetings with clients. It is an awesome tool helpful for auto-booking appointments on a one-to-one basis or a group basis. With calendly, you can connect your own calendar and then create an event in it as per your requirement. It helps to save time that goes for sending emails and getting your clients to book an appointment at a time that you are available.
Calendly conveys to clients about the time you are available and the time slot when you are not available for meetings, which in turn automatically conveys to clients as to when and which time they can schedule a meeting with you. Once a client books a particular time slot, calendly will automatically show that time slot as unavailable for other clients, which in turn saves you from the headache of clashing time slots for two clients.
Ahrefs
In order to rank higher on search engine results, one has to find the right set of keywords for their articles. Ahrefs is among the best blogging tools for beginners which helps in keyword planning as it gives information about related keywords, keywords difficulty level, and their search volume in a month.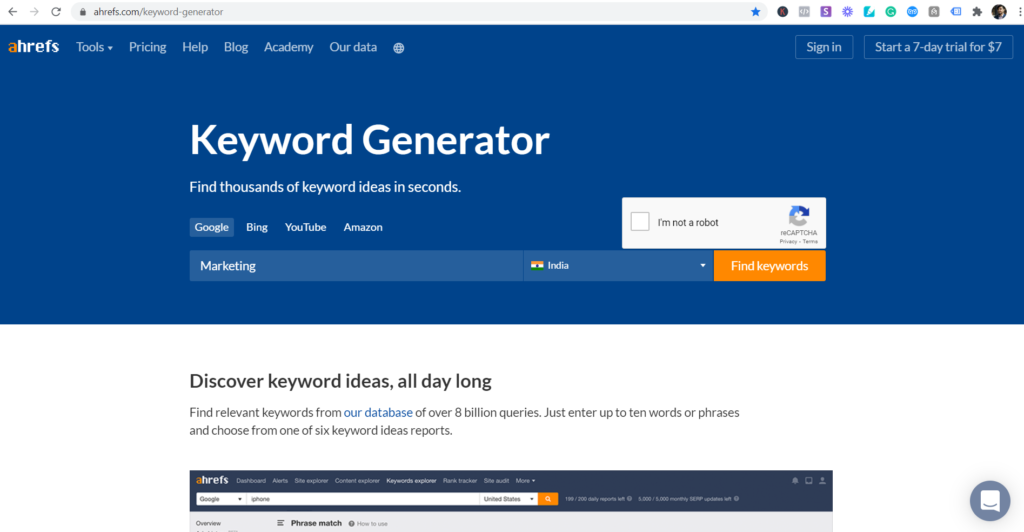 Ahrefs also gives information about the number of referring domains and the backlinks on any website. It is extremely useful for competitor analysis, content exploration, and checking SEO health. If in case you want to know about what is more important between good marketing and good product, you can refer to this article.
CoSchedule
A headline is a short phrase that gives a brief overview of what the entire article is all about. Most people rarely read an article completely. They just scan them. Headers make it easier for people to scan the page for information. They often start with the first header. If it interests them, they will move on to a subheading.
This makes the first header all the more very important as it can keep a person hooked on the article or the person can switch to another website. CoSchedule's headline studio gives a headline score for the headline that you use in an article. It also suggests ways to improve your headline of the article. Having the right headline is of immense importance when it comes to digital marketing as your target audience will be clicking on an article only if the headline looks interesting to them. If you want to know about how to learn digital marketing in the best way possible, then you can refer to this article on Digital Marketing.
Unsplash
How can one miss out to mention Unsplash in the list of blogging essential tools? Unsplash provides a wide range of high-resolution photos to use in your articles and that too for free. The photos available on Unsplash can be easily downloaded and then used both for commercial as well as non-commercial purposes.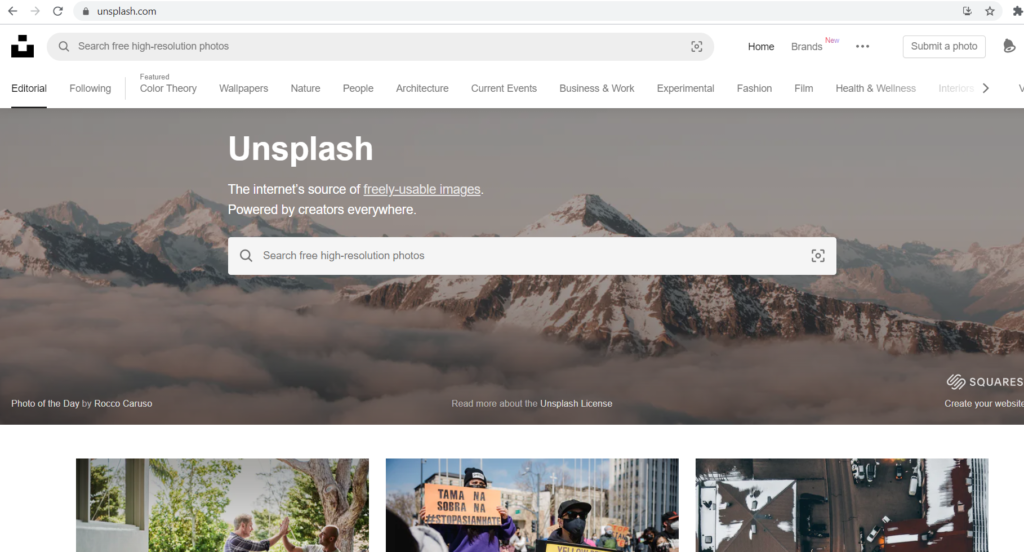 And as we say, a picture is worth 1000 words, Unsplash makes it easy for bloggers to convey these words by providing the best visual representation to their articles.
Liner
To create useful content, we first need to do research on the topic in order to better understand that topic. Any topic would have different sources through which it can be better understood. LINER helps to arrange these notes, snippets, photos, webpages, and more. One can arrange the notes from different sources and then later see them all in one place.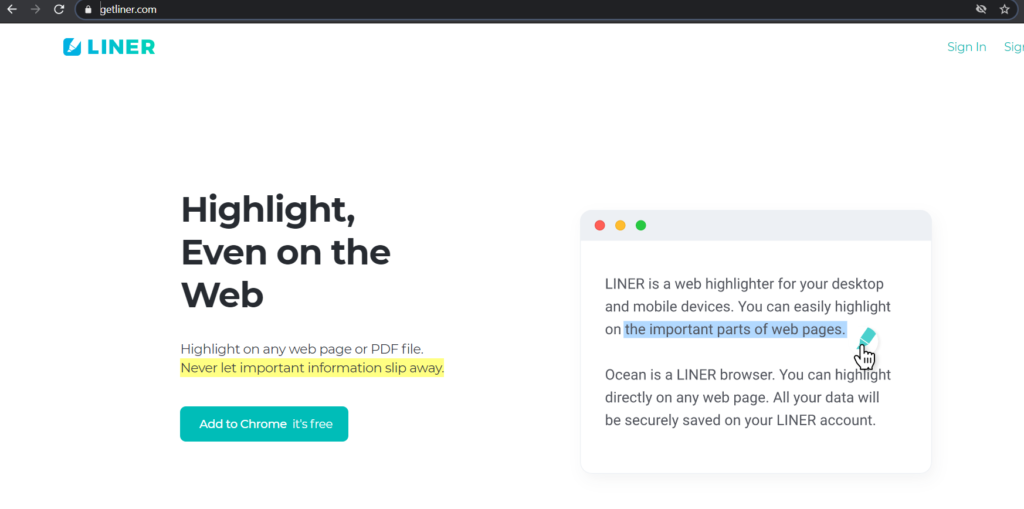 LINER is a useful highlighting tool available as a chrome extension that helps bloggers and content creators to keep all their content ideas in a single place for reference and the best part that the highlights on any website would not be deleted even after refreshing the website.
Grammarly for Chrome
Grammarly comes right up amongst the most essential tools for blogging. It is available as a google chrome extension through which you can get a grammar check of your article before posting it on your website. This extension is also useful for checking spelling errors, sentence structure, punctuation, style, and more. It helps to make your article free-flowing in terms of readability.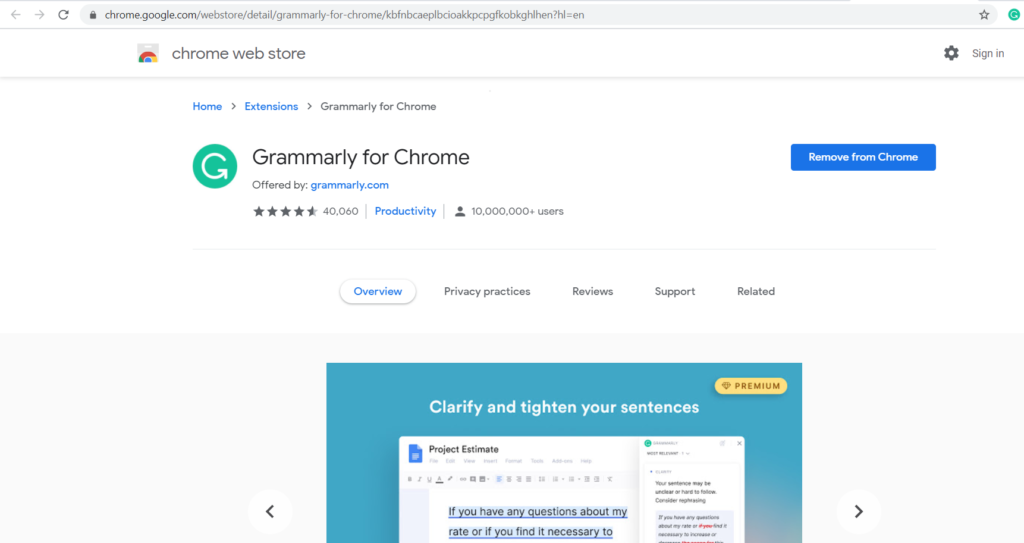 When the readability of the article is free-flowing it will become much more easier for your audience to read your article. This tool can also be of much help while you are drafting emails for your target audience as it gives information about how your email will sound to readers. With that in mind, you can draft emails that look much more formal and optimistic to your target audience.
MindMeister
MindMeister is an essential tool for bloggers as it helps to create different types of mind maps. Mind mapping is the process of representing your thoughts and ideas in a visual mind map concept. It is a visual thinking tool that helps you to structure information, helping you to better analyze it and come up with additional ideas. Many people consider it to be an excellent tool for brainstorming because it helps you remain focused and establish links between different ideas.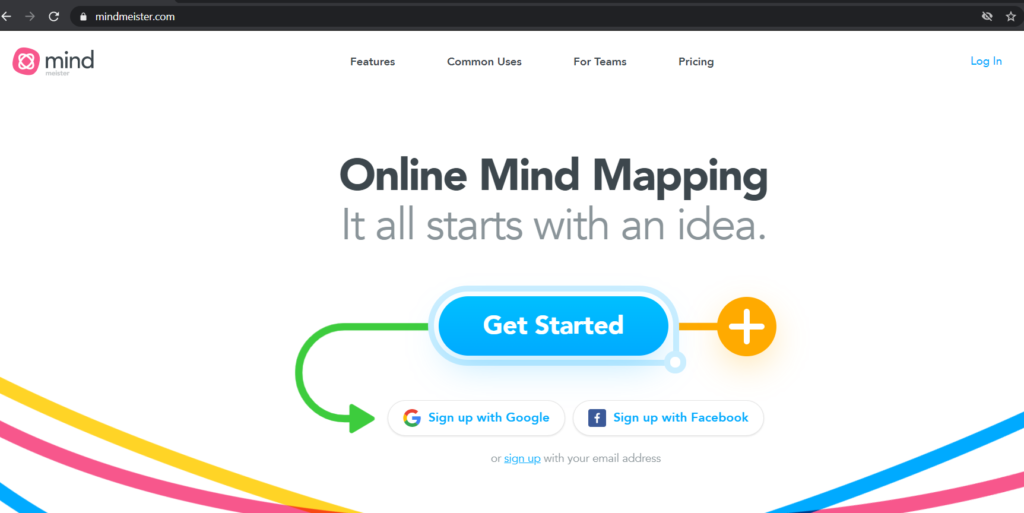 As things are represented in a diagram, it becomes easy to convey the course of action to be followed. MindMeister mind maps can also be shared online via email and social media. The site makes it easy for its users to take their online creations and use them virtually anywhere else.
Conclusion
So, that brings us to the end of our article in which we tried to get an understanding of various tools that are must have for blogging. Right from ConvertKit to MindMeister all the tools are of the utmost importance when starting out your journey as a blogger. These tools are not only of high value but are easy to use as well. Remember your journey as a blogger will be full of ups and down, in this phase all you have to do is understand your inner power and have self-belief. To know more about inner power you can refer to this article.
I hope that your dilemma regarding the essential tools for blogging is now resolved or at least now you have better clarity of what all tools you need to use going ahead with your blogging journey. And do let me know in the comment if you used any of these tools as yet or if you have any suggestions regarding any other tool that fellow bloggers must have in their arsenal.
If you want to know about diabetes and homeopathy, you can refer to this article.
If you want to get some quick tips on parenting, you can refer to this article.